A Quick Guide to Motor Vehicle Registration in Canada
There's no need to stress out about motor vehicle registration in Canada.
This guide offers everything you need to know to streamline the process.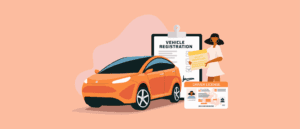 Buying a new vehicle or used car gives you an undeniable sense of freedom, allows you to display your personal style, and provides the option to go anywhere on a whim. All in all, it's an exciting venture.
Well, everything but the paperwork, that is. Once you familiarize yourself with the process though, motor vehicle registration in Canada isn't scary. Just think of it as the least sexy hurdle on the way to driving the car you've had your eye on. To get you out on the road without any hiccups, follow these steps to streamline the motor vehicle registration process.